Do you want to learn how to set up XC IPTV Player on your best IPTV streaming device? In this XC IPTV player review, you'll learn the steps to downloading and installing XC IPTV Player on the Amazon Firestick device.
What exactly is XC IPTV Player?
XC IPTV is an application you can pair with the best IPTV service to watch TV channels on firestick and android devices.
This app is free to use despite having several exciting features.
When you're looking for the best IPTV players, XC IPTV offers a better experience.
You can use the process below to download and install XC IPTV Player on all Amazon Fire TV stick models using the downloader app.
XC IPTV is also available on Google Play Store for Chromecast, Nvidia Shield, Android boxes, smartphones, and tablets.
XC IPTV Player Short Code and Download URL
ShortCode: 80139
Short Url: https://aftv.news/80139
Download: https://apphost.store/cmt/xciptv.apk
Best XC IPTV Player Review: Steps to download and install XC IPTV Player on Firestick?
1. Visit the Amazon store to install the downloader app and enable installing apps from unknown sources.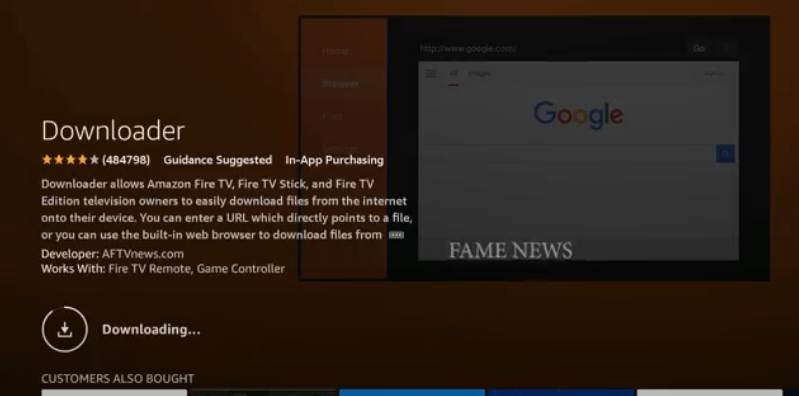 Click to learn how to install the downloader app on firestick.
2. Open Downloader
3. Locate the URL box and type the ShortCode: 80139
4. Click Go
5. Be patient as the file downloads
6. Click install once downloading ends
7. Return to the home screen to locate and launch XC IPTV Player
8. Wait for the app to load
Congratulations for successfully installing XC IPTV Player on your device.
Top XC IPTV Review: How to pair XC IPTV Player on your preferred IPTV service provider?
Continue below to learn how to use XC IPTV Player with your best IPTV service. For this tutorial, we're going to pair XC IPTV with Fame IPTV service.
1. Enter your login details: Any name, username, and password, then click sign-in
2. Wait for the IPTV content to load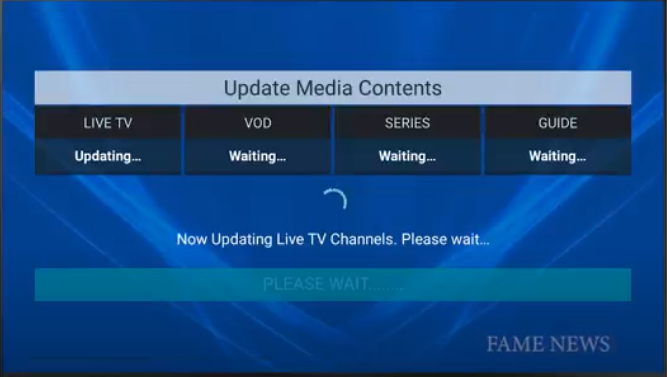 3. Congratulations for successfully paired XC IPTV Player with your service provider.
What are the top features of the XC IPTV Player?
XC IPTV Player has four main sections, namely:
Live
TV Guide
VOD and
Series
Now let's explore other sections on the main screen:
Account management
Multi-screen
Catchup
Settings
Search icon
Record
Account Management
The account management section enables users to log in with m3u, Ezserver, and xtream codes.
But we recommend xtream code login as it is the easiest to input
Multi-Screen Icon
This section allows you to split the screen to watch up to four programs simultaneously.
Note that you will have to purchase more than four connections from your service provider to play four streams simultaneously on this multi-screen.
Learn about Fame IPTV and its flexible tariff plans.
XC IPTV Review: How to view more than one channel at a time.
1. Tap on the multi-screen icon
2. Click the + to add the channel
3. Press x to close the active program
Catchup 
Use this section replay an ongoing Live TV program
Settings
Click the settings icon to customize the apps.
Here we have control options for app, account, parental, support, remote control, sign out.
Search
Search icon allows you quickly find the channel or movies
1. Type the name of the content and press Live TV, VOD, and series
2. Now the search results screen opens
3. Click any of the films to play
Record
The 'rec' icon allows you to save videos to play later
To record:
1. Choose storage location
2. Click add
3. Choose the program you want to record
4. Schedule your recording
How to add other external players in XC IPTV Player
XC player is pretty versatile. It easily integrates with external players like VLC, MX Player, FX Player, etc.
Follow the tutorial below to add VLC Player in XC IPTV Player
1. Go to the bottom right of the XC Player home-screen, click setting
2. Scroll to the player icon and select it
3. Pick VLC Player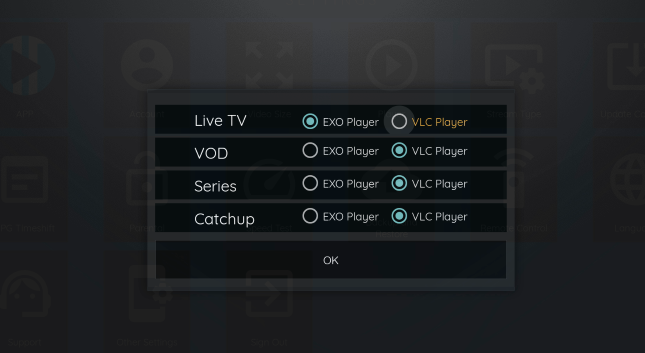 4. Click OK
That's the simplest way to add other media players within XC IPTV Player.
Last Words
We hope you learned how to install XC IPTV on your firestick device. If you want to enjoy a better streaming experience, you need to use a stable IPTV service. Hence, we recommend you subscribe to the Fame IPTV service to enjoy now.
Best XC IPTV Review: Frequently Asked Questions on XC IPTV
What separates XC IPTV from others?
XC IPTV is free, runs smoothly on Firestick and Android devices. It boasts numerous features like EPG, Catchup, record, external player loading, etc., which creates a better streaming environment.
Is XC IPTV app Legal?
XC IPTV is 100% legal. Besides using the links provided on this page, you can download it on Google Play Store.
Is XC IPTV 100% safe?
XC IPTV is safe to install on devices that run on the Android OS. These machines include Android boxes, Firestick, Fire TV, phones, and tablets.
What Android Version is Firestick?
Fire TV uses the Fire OS 7, which is equivalent to the Android 9 OS.
What does IPTV mean?
IPTV is another term for Internet Protocol Television.
https://iptv-setup.com/wp-content/uploads/2021/10/image_2021-10-13_154732.png
457
831
BlogAdmin
https://iptv-setup.com/wp-content/uploads/2022/08/LOGO-12.png
BlogAdmin
2021-10-13 16:34:29
2022-08-26 15:58:04
Best XC IPTV Player Review and Setup Guide