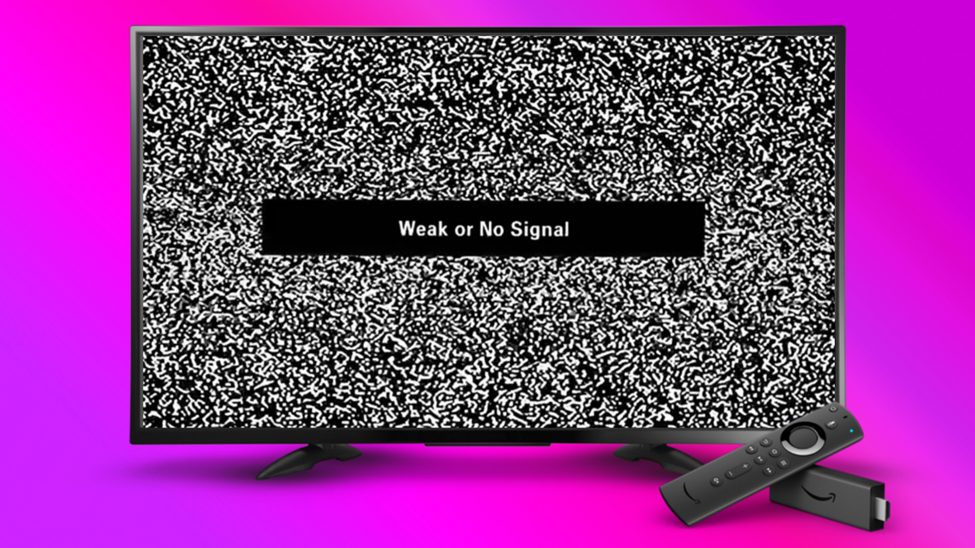 Are looking for what to do when your Firestick says no signal? A no signal error displayed on your TV screen is a fun killer when you want to watch TV programs on your Fire device.
Like other streaming devices, Amazon Firestick users also have their share of challenges. One of the most difficult problems is when your device says no signal. If that's your problem, there's a solution for you.
Feel free to try the techniques described in this post. We'll show you what causes this problem so you can prevent a reoccurrence.
What are the Common Causes of the Firestick Signal Error Message?
No signal error message is a common issue in many new and old Fire TV sticks. Here are the primary reasons for the problem.
HDCP Error
An anti-piracy technique called HDCP (High-bandwidth Digital Content Protection) stops the unauthorized dissemination of digital content. Earlier TV generations might not have this HDCP feature. Hence, you cannot utilize Firestick with an old TV that isn't HDCP compatible. Getting a newer TV model can be the solution.
Another reason for HDCP error is physical damage to your Firestick, impeding communication flow between your Firestick and TV.
Utilizing an HDMI splitter is another acceptable workaround, but there is no assurance that it will function correctly. Instead of using the TV, connect your Firestick to an HDMI splitter to switch it to the fallback setting so you can stream in a lower screen resolution.
Previous Settings
Settings saved on the previous device connected to the exact HDMI port may occasionally cause the Amazon Fire device no signal issue.
Power Adapter
An inappropriate power adaptor could potentially be to blame for the issue. If you connect a different adapter to your Fire device, you must swap it out for the factory one.
Hardware Problems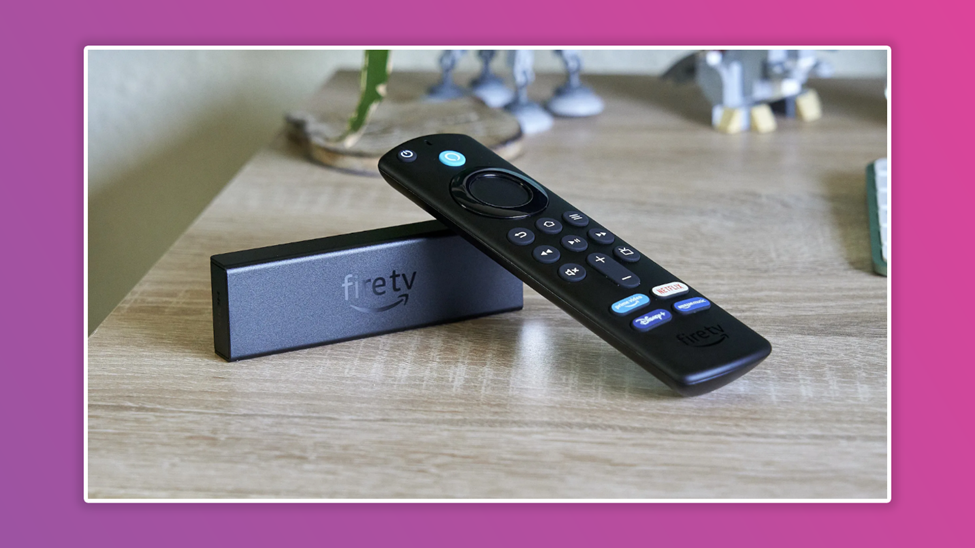 Many apps are pre-installed on the Amazon Firestick, and because of this, the device frequently overheats, which may lead to hardware failure. This might also cause the no signal message to appear on your Fire TV device.
Faulty or Damaged Firestick
While making efforts to resolve the Firestick no signal issue, it could be that you're using a faulty device. Even though it only occasionally occurs, you can contact Amazon support to have the device checked for internal faults.
Now the stage is clear for us to learn how to clear the no signal error message.
How to Fix No Signal Error on Fire Devices
Let's show you how to fix Firestick no signal error with these tips.
Check your HDMI Port Connection
First, remove the Firestick unit from the HDMI port. See if this resolves the problem. If not, try switching your HDMI cable for another to see if that works. Additionally, ensure you have chosen the appropriate HDMI source. It ought to be the device plugged into the Firestick device.
Check Your Fire Stick Device Remote Batteries
Batteries on the Fire Stick remote (particularly the first generation) often run out more quickly. When the batteries power is out, your Firestick begins to act strangely. If the problem is the batteries, replace them as soon as possible.
Confirm the Condition of Your HDMI Cable
You must verify the HDMI connection if the last option fails. Ensure your HDMI cable is in excellent shape and attached to the port. Detach the HDMI cable from the port to check for indications scratches or damage. After checking the cable, reconnect to ensure if that resolves the no signal error.
Use a Different HDMI Port
Trying other HDMI ports on your TV is another excellent way to resolve the no signal error. If that also fails, plug your HDMI unit to other devices to check your ports' functionality. Prolonged exposure to moisture could damage the ports.
Change Your HDMI Cable
If the problem persists, try using a new HDMI cable and connecting it to your Fire TV Stick. After that, turn on your TV and check to see if the Fire TV functions appropriately.
Reset the Fire Stick
A factory reset is your last resort if all other alternatives have been exhausted. Remember that you will lose all of your settings and personal information.
Resetting the Firestick
Switch on both the Firestick and your TV.
Press and hold the right side of the circle and Back button and for 10 seconds.
When the dialog appears, click reset
Be patient while the reset runs
Contact Amazon Customer Service
Even after resetting, if the Firestick still displays no signal, there may be a hardware problem. You must contact Amazon customer service and explain the situation to them.
Firestick Not Working: Try Rebooting
Software problems may also impact your Firestick. Lucky you, a reboot can fix the problem. Here is the solution to the Amazon Firestick no signal problem.
Disconnect your TV from the mains then unplug the Fire TV Stick from the HDMI connector.
Now, detach the power adaptor from the Firestick's power source.
Wait up to five minutes, Reconnect the TV to the power outlet, and then turn it back on.
Reconnect your Firestick to the mains and your TV's HDMI port.
Hold on until the device turns on.
Of course, this should resolve your problem, otherwise, contact Amazon Customer Support.
Conclusion
Troubleshooting streaming devices requires patience and skills. You can resolve the no signal error with the fixes above. After exhausting all our recommendations and none seems to work, contact the Amazon Firestick customer service.
We hope this guide solves your problem. If you experience difficulties or need our help, leave comments on the box below.
https://iptv-setup.com/wp-content/uploads/2022/09/image_2022-09-28_024341741.png
548
975
BlogAdmin
https://iptv-setup.com/wp-content/uploads/2022/08/LOGO-12.png
BlogAdmin
2022-09-28 02:00:46
2022-10-16 17:42:27
No Signal on Firestick: What to Do