Want to learn how to set up your Firestick?
Firesticks enable people to stream exciting content from around the world onto their TV or Mobile devices. After buying your firestick device, the next challenge is how to use it. If you also have a similar problem, you have nothing to worry about as we got your back. We will put you through some setup steps for your Firestick. We will also explain some easy actions to use your Firestick.
Before we get started, here's what to do after getting your Firestick package:
Unpack your FireStick and check if every part is in place and a good form
Ensure you have a WiFi network and power source
Ensure that you have an HDMI (High-Definition Multimedia Interface) cable or a power adaptor
You must have also created an Amazon account before now
Above in place? If yes, you are good to go with your FireStick setup.
How to set up your Firestick
Follow the instructions below to complete your Firestick setup in under 10 minutes.
STEP 1: Plug in the FireStick
To use your FireStick, you have to plug it into a power source, which you plug into your TV. You can use a power adaptor or an HDMI cable. I prefer the HDMI cable because it's easier and does not require running in an extension cord as you would for a power adaptor through an outlet near the TV.
Check to be sure there is a battery in your Firestick remote control. (What if you do not have a remote control or you have lost it, I will talk about setting up your Firestick without a remote control in another article)
Put on your TV set, then change to the HDMI input that matches your stick.
If the remote ceases to automatically pair, press and hold onto the "Home" button till the "press to start" is on the screen. Note that this may take about ten seconds to come up.
After that, you will have to choose your preferred language.
STEP 2: Connect to your WiFi network
Locate the SETTINGS menu on your FireStick and select NETWORK. Now, you will get a prompt to enter your password, do so and then click CONNECT. 
STEP 3: Sign in to your Amazon account
Believing you already have created your Amazon account
Sign in to your Amazon account using either your password or fingerprint. (If you have an Amazon Prime membership, you can get more security by using face detection technology: you look into your phone, and it will automatically log you in).
You may also be asked to provide a four-digit verification code sent to your email.
STEP 4: Install choice Apps
There are a whole lot of App stores you can install from. The likes of the Amazon App Store, Google Play Store, APK files, and Kodi App store. But I suggest you use the Amazon app store.
Go to SETTINGS
Locate APPLICATIONS
Scroll down to the Apps section, where you can find your favorite Apps. You can otherwise click the Browse option to look through all your installed apps or do a more specific apps search using its name or icon, such as Netflix.
Select the application you want to install onto the Firestick and then click on it once, and it will appear in the 'installed' column under the 'Title' row.
Note that clicking twice will remove the app permanently from the FireStick device. Therefore, you must ensure everything is okay before moving on to the next step.
STEP 5: Ready to use your Firestick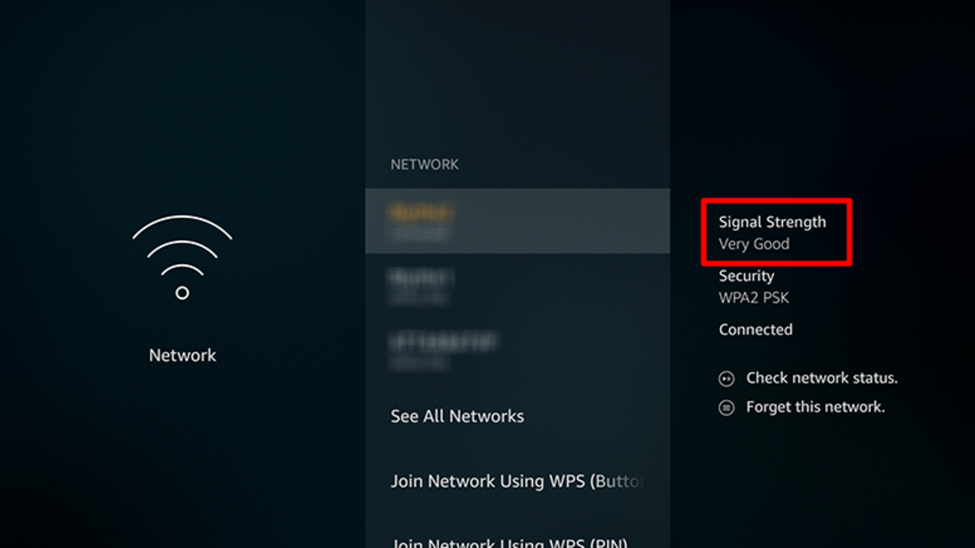 Remember, you have internet access to use your FireStick. So check quickly to see if you have an active internet connection.
Go to SETTING
Choose SYSTEM
Then tap on ABOUT DEVICE. If the connection status shows 'Connected,' then you are good to go. But if this is not the case on display, follow these steps.
Repeat the steps in STEP 1 of this guide, and this time, select 'Check for Available Updates'
When this is over, hit the 'Download' button. You can download anything and watch from here.
Hurray! Your FireStick is ready for use. You can now browse through the apps using the search bar or browsing categories like music, games, and movies. There are a lot of options for you to choose from. You can easily find exciting categories that agree with your preferences.
What is more? You can find a variety of streaming services that are available on your device to choose from. In this case, even if a particular channel does not work for whatever reason or does not have the content you desire, you will always find another that will meet your need.
Basic Firestick setup features to bear in mind
Before I go, here are some features that can delight you.
Choose a preferred language when you start using your Firestick for the first time.
You will get a prompt to save the password you used for WiFi. Choosing YES means you will not be asked to type in your password whenever you want to use the Firestick.
You can set up Parental Controls in case you have younger children. This will help you control what they view.
You can select and install programs you want to stream on your device.
Conclusion
There is no end to how you can enjoy yourself. The Firestick presents one of the many ways. Whether a movie lover, a games person, or a music enthusiast, you can never have a dull moment with a functional Firestick.
So, what are you waiting for? Go ahead, get and complete your Firestick set up. Feel free to enjoy yourself and have a fun day.
https://iptv-setup.com/wp-content/uploads/2022/07/image_2022-07-21_124827069.png
548
975
BlogAdmin
https://iptv-setup.com/wp-content/uploads/2022/08/LOGO-12.png
BlogAdmin
2022-07-21 12:16:32
2022-10-16 17:50:48
How To Set Up a Firestick to Stream from Anywhere