Are you a TV program enthusiast but yet to install IPTV Smarters Pro App? Do you have specific Series you do not want to miss? Are you on a busy schedule and would love to catch up with events on your favorite channels later? Have you ever thought about carrying that favorite TV channel with you, so you do not miss out on real time events?
Here is the good news you've been waiting for. You can now watch your favorite channel 24/7 wherever you go.
How? You would ask.
The Internet Protocol Television (IPTV) is a wireless online service that allows you to stream cable channels at little or no cost.  That means you no longer have to bother about the resolution quality of these channels as their service providers offer as high as 1080p resolution.
Although these service providers basically stream live TV Shows, Movies, Sports, etc, many of them provide access to TV schedule through EPG (Electronic Program Guide) or TV guide.
Bear in Mind!
Before jumping at this, bear in mind that IPTV services comes in two forms, the Legal or verified, and the illegal or unverified services. We advise that for whichever one you choose to use in the end, you have to perform a proper due diligence, so you don't get into trouble with the use of copyrighted materials.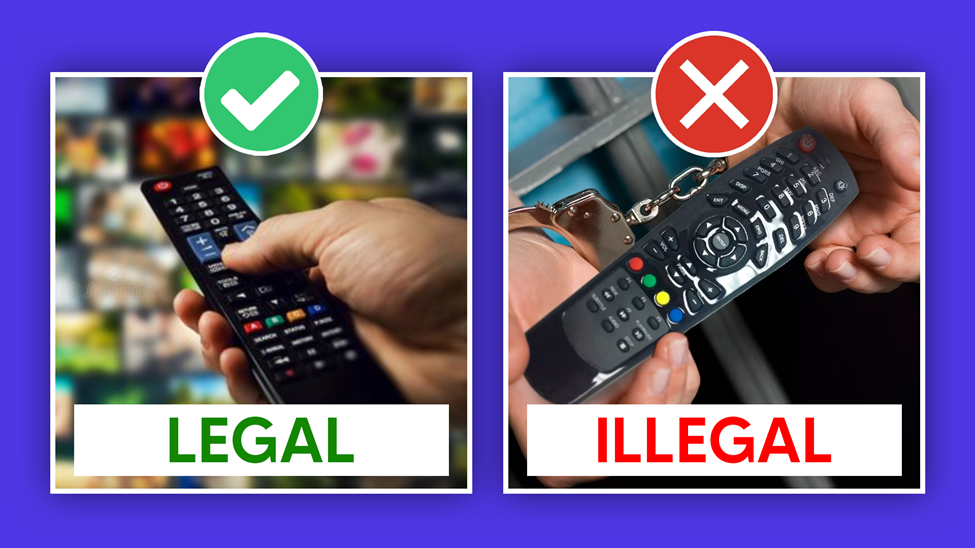 However, to boycott any litigation of any sort users have installed VPN, to prevent government or regulatory bodies from viewing and tracking what they do on their devices. More so, you can detect whether the IPTV service provider is verified or unverified by checking them out on Google Play store or Amazon Application store. If you find them there, then you are good to go with it.
Downloading them through these approved channels will exonerate you from any litigation that you can get into as a result of violating copyright. This is because Amazon or Google will be liable in a case of infringement of copyrighted material you watch.
What is IPTV Smarters Pro?
IPTV Smatters Pro is an amazing video streaming solution, specifically designed for users that want to view live contents using their Android, FireStick and iOS. Although there are paid versions of IPTV Smarters Pro, which comes with additional features, the basic services attract no activation fee. You can have free access to a whole lot of channels.
Know too, that IPTV Smarters pro has no playlist of its own and only works with IPTV services that can support M3U playlist.
Also note that, you can connect to more than one IPTV subscription all from a single location. Again, if EPG came along with your IPTV subscription plan, you can install and use it with your IPTV Smarters Pro.
As was earlier hinted, Internet Service Providers and government regularly monitor subscribers' activities online. It would be safe to apply caution on sites you visit. If you are not too sure please leave it out or use a VPN to safely stream without getting into trouble with the authorities. Nevertheless, this might cost you a fortune.
How to install IPTV Smarters Pro on your Android device
To download and install IPTV Smarters Pro on your Android, follow the simple steps outlined below
Go to Google Play store application on your mobile device
In the search bar, type in IPTV Smarters Pro app
Tap on the IPTV Smarters Pro app when it drops down
Click on install.
How to Install IPTV Smarters Pro on your iOS (iPod touch, iPhones and iPad)
Here are a few quick steps
Go to the apple app store on your iOS device
Enter IPTV Smarters Pro on the search panel
Look through the drop down click on IPTV Smarters Pro
Then click on install using the instructions onscreen
Go to your IOS home screen to run the app.
How to install IPTV Smarters Pro on your FireStick
To download IPTV Smarters Pro on your FireStick, you have to sideload it. Why sideload?  You may ask. This is because unlike the iOS and Android stores, the Amazon store have not listed the IPTV Smarters Pro for FireStick. Therefore, you will need to download IPTV Smarters Pro APK over the Downloader App which you will use to . When that is done, the following steps begins.
Step one:
Install the downloader application
Step two:
Tap on Fine then click Search on the fire stick home screen
Step three: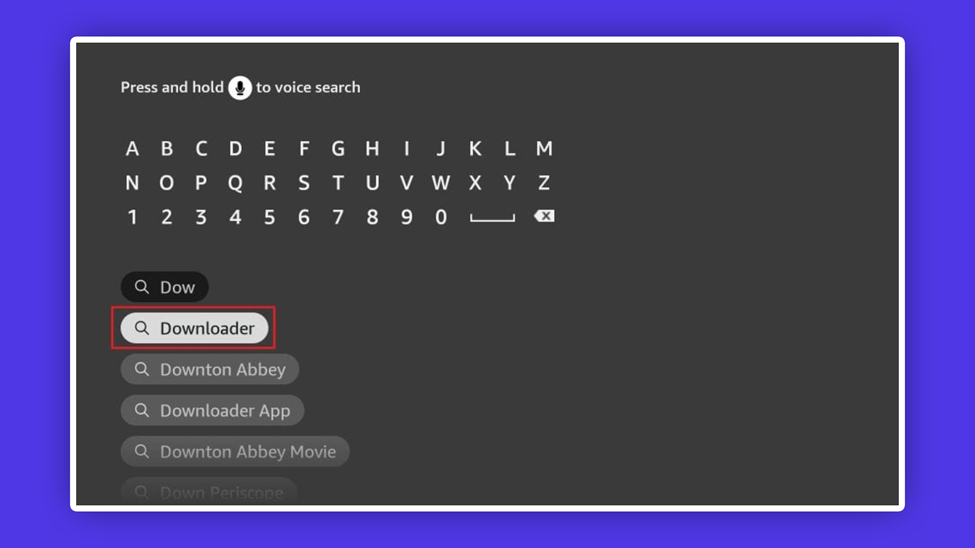 In the search bar, type Downloader. Then the search result appear. Click on Downloader.
Look through to find the icon for Downloader. On the next pop-up screens, tap download and then Install
Step four:
When you are done with the downloader app installation process, go back to the fire stick home screen then click settings on the Menu bar.
Step five:
Then click on My Fire TV Option
Step six: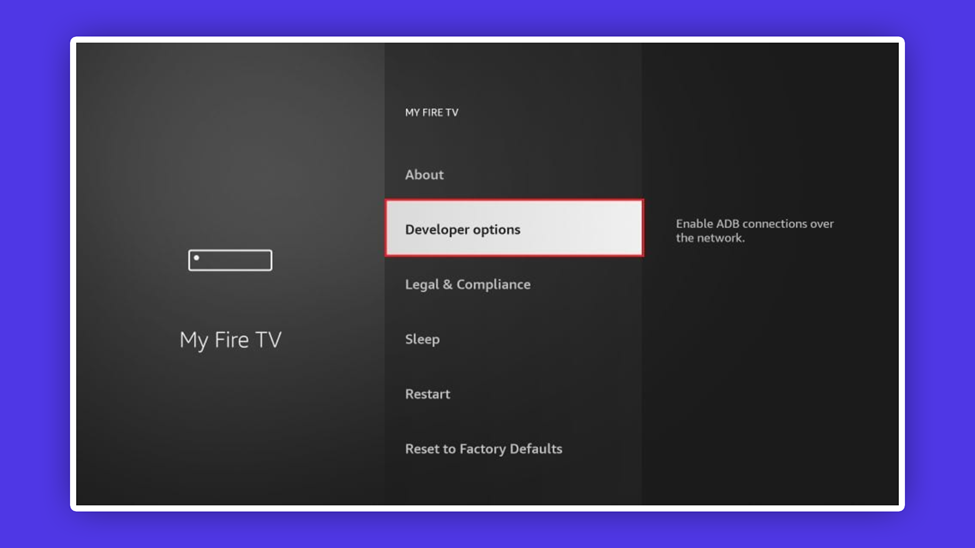 The drop-down will display various options, choose Developer Option
Step seven: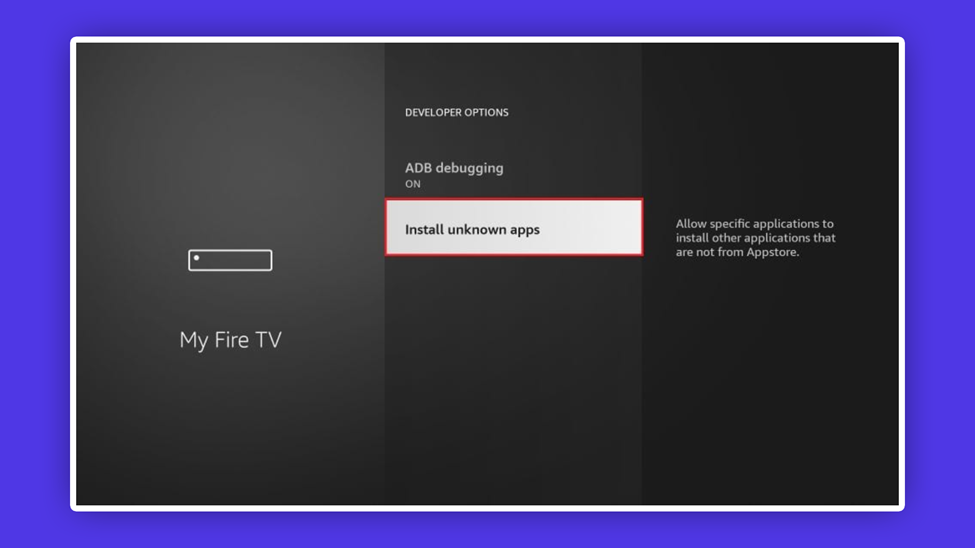 Choose Install from Unknown apps
Step eight:
Tap on Downloader. Make sure the status changes to ON. When this is done, your Firestick is set to accept installations from unknown applications. At this point, you are a few more steps to completing the installation of the IPTV Smarters Pro on your FireStick.
Step nine: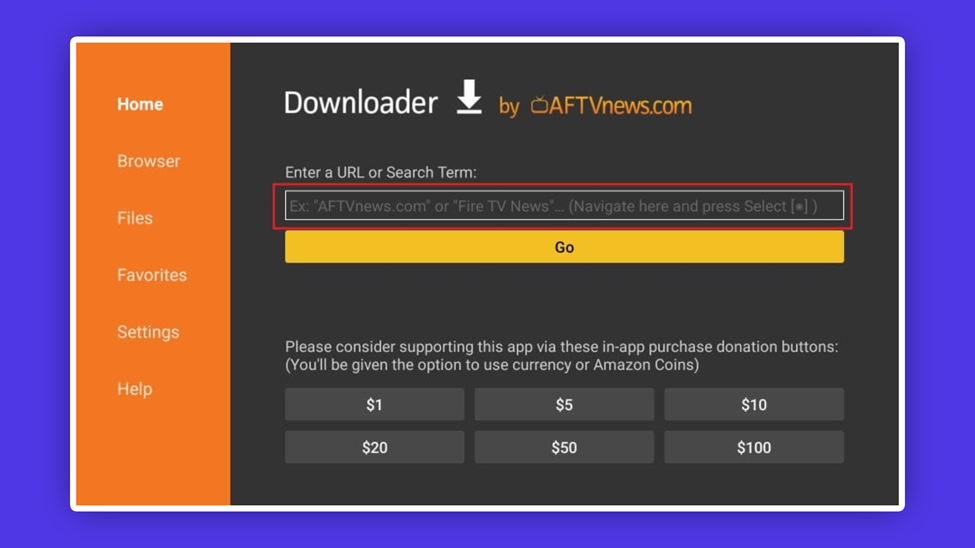 Tap and open the downloader application you have installed. A screen with different prompts will pop-up. Keep clicking on Dismiss till you get to a screen where the URL box is seen by your right. Highlight the Home option in your left and then
Step ten:
Type https://www.firesticks.com/smarter in the URL space provided and tap on Go
Step eleven:
Wait for the download to be completed. When this is done the IPTV Smarters APK file will be run by the downloader and set for installation
Step twelve:
Choose Install and wait. You will see an App Installed notification when installation is completed
Step thirteen:
Two options will pop up when installation is done; Open and Done. Click on Done.  It will take you back to the Downloader
Step fourteen:
Tap on Delete twice to delete the APK file. Hurray! Your IPTV Smarters Pro App is now active on your FireStick.
What next!
Having downloaded and installed your IPTV Smarters Pro App on your Android, iOS and FireStick, let me show you how to get started with it.
Wait! Before you launch your IPTV smarter Pro app, here are some features you are about to enjoy on this journey of delightful experience.
Features of the IPTV Smarters Pro App
It is free to download. I want to believe you noticed you were not asked to pay before downloading
Contains your account information including creation, expiration, etc.
You do not need to log in each time you use the app and there is no advertisement to interrupt your experience
It is Electronic Program Guide-EPG supported
There is parental control and favorite options
Streams can be recorded
There is Catch-up in a situation where you want to save events online and watch later.
Channels are automatically updated.
How to set up IPTV Smarters Pro App on your devices
1. As a first timer you will be prompted to Accept the terms of use (of the IPTV smarters Pro app.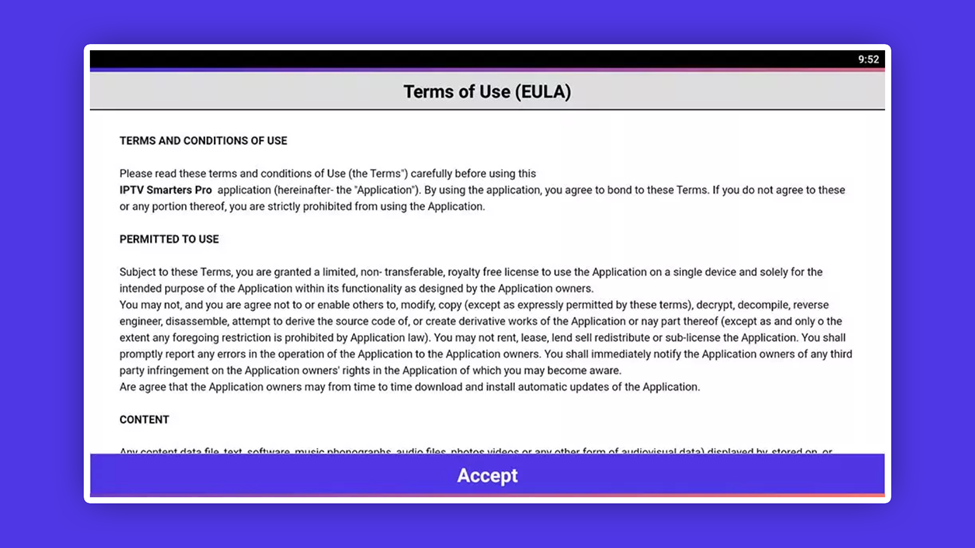 2. On the next window, select either Add New User or Add User. Select anyone.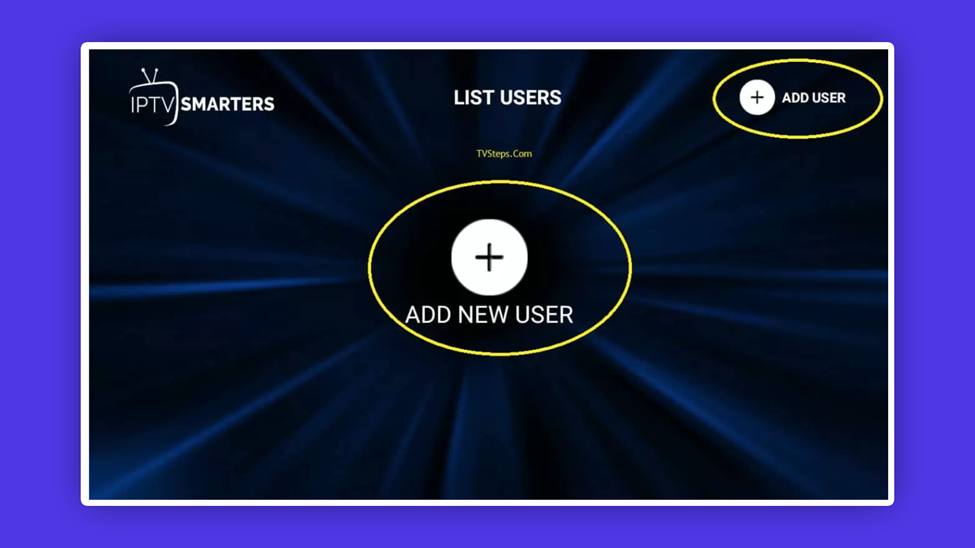 3. You will be taken to another window where you are asked to either load your playlist or file/ URL or login with Xtream codes API
4. Now, I will suggest you choose the first Option Load your playlist or file/URL. It is easier to use. Then add the m3u playlist link that was sent to you by email alongside the log in details when you purchased the IPTV Service subscription plan. You can also select any downloaded M3U file you have or choose any name. Then proceed to click "Add user".
5. Yeah! Your profile has just been created and you are logged in.
6. Now proceed to click on your profile
7. Choose Login. A login details drop boxes will come up. Enter your details, that is if your details do not pop out on its own. Then proceed.
9. You will be taken to your dashboard, with many options displayed like Live TV series, Install EPG, catch-up, movies, etc. Click on the one you like and start your wonderful experience.
More Smarters Pro features explained:
Catchup: it is a feature that records events, store them on the server and not on your device. So your device storage is not affected.
Install EPG: Clicking this option will automatically load EPG and you do not need to bother about doing this always.
Account Info: Shows details of your subscription like creation date, connection limits, expiration date, etc.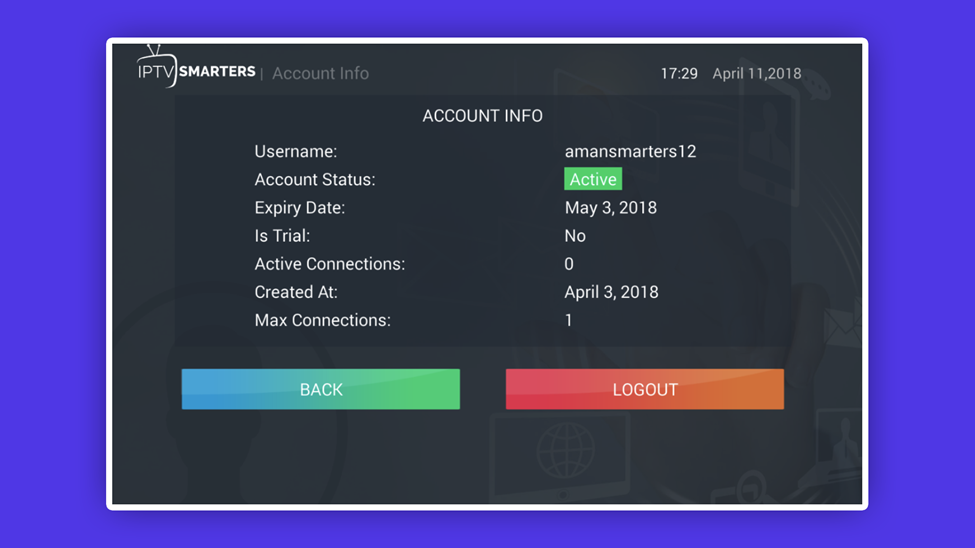 Recordings: press down the recording icon on the dashboard and hold until you see a start recording Option. You can record a program and save in a folder where you can watch from later. This can take up space in your phone storage
Series: shows a list of available series choose your favorite and you're good to go.
The above are but a few explained features. You can explore other icons or menus on your dashboard as you journey through these memorable IPTV Smarters Pro experience on your FireStick, iOS and Android.
https://iptv-setup.com/wp-content/uploads/2022/07/image_2022-07-23_130516251.png
548
975
BlogAdmin
https://iptv-setup.com/wp-content/uploads/2022/08/LOGO-12.png
BlogAdmin
2022-07-18 15:29:07
2022-10-16 17:51:15
How to Install IPTV Smarters Pro to Your Android, Firestick, and iOS Devices