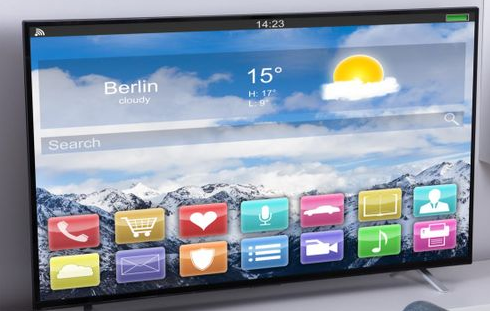 With several television options, it is challenging for many to know the best for their living room. Understanding the primary differences between Android and Smart TV can be a good start for those who love IPTV entertainment.
Remember, these devices are pretty similar because they deliver content over the internet, leaving many to wonder which is better.
So, what separates an Android TV from a Smart TV?
To make things easy for you, we've prepared a detailed comparison of both TVs.
So, let's get started.
What exactly Smart TV is?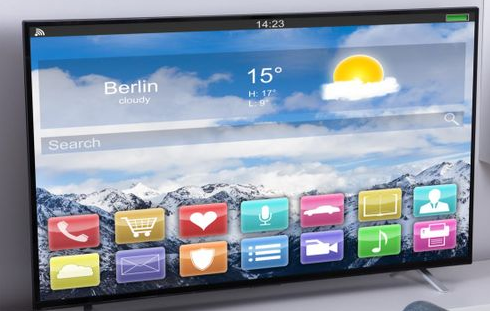 Smart TV is another name for Internet TV because it can deliver online content on the big screen. It's like having a computer on a regular TV. What separates a Smart TV from a standard type is internet connectivity, downloadable, and factory apps.
Nevertheless, smart TV still plays videos from cable TV and DVD consoles. Samsung, Sony, and LG are among the companies that manufacture internet TVs. Though smart TVs are pretty easy to use, many still feature non-upgradable operating systems. That means you have to buy a new TV whenever new apps or services become available.
Click to watch how to install IPTV smarters on Samsung and LG Smart TV 
Pros of Smart TV
User-friendly
Made by reputable companies
Only one remote control
Cons of Smart TV
Relatively few apps are available
Limited OS updates
What is Android TV?
Introduced in 2014, Android TV offers innovative assistant capabilities that allow you to interact with your television with ease. Hence, many homes rely on Android TV to stream IPTV channels and games. As expected, the main difference between Android TV and smart TV is the Android OS.
Google is the owner and manufacturer of Android TV.
Pros of Android TV
Numerous apps
Regular apps and firmware updates
Google voice assistant
Google Play Store support
Cons of Android TV
A bit hard to use
Limited manufacturers
What is the importance of OS?
All devices like computers, smartphones, tablets, TV sets, etc., run on an operating system or OS. In that sense, what separates Android TV from Samsung or LG smart TVs is the operating software. The operating software is what makes the device perform complex functions like internet accessibility and apps downloads.
An OS is pretty essential when it comes to picking a Smart TV or Android TV. That's because OS plays a significant role in the type of app to install on your TV. Besides, many people prefer an operating system they're already familiar with. Finally, the OS influences the appearance and interactivity of the TV's interface.
Look at various operating systems below.
| | |
| --- | --- |
| Company or Manufacturer | Operating System |
| Samsung | Tizen |
| LG | WebOS |
| Apple TV | TvOS |
| Android TV | Android |
Comparison between Android TVs and Smart TVs
Overall, apart from the OS, there's no significant difference between Android TV and Smart TV as both deliver content over the internet. So, we will focus on their differences and similarities at the operating system level.
App Library
Android TV supports Google Play Store; hence, they have a wide selection of apps. Most streaming and gaming applications on your phone are available on Android TV via the Play Store. Most importantly, these apps run smoothly on TVs and are optimized for the big screen.
As mentioned earlier, Smart TVs offer limited support for apps. You'll notice that some of your favorite best Android IPTV players used on smartphones may not work on the smart TV.
App updates
On many occasions, app updates are scarce on Smart TVs as opposed to Android TVs, with thousands of developers that often push various app updates.
Screencasting
We can't discuss the difference between a smart TV and Android TV without screencasting. The Chromecast feature in Android TVs integrates with Android smartphones, mirroring screen and sound without hassles. However, the screencast system in Smart TVs is hard to use, even with poor output quality.
Voice Assistant
Another notable difference between Android TV and Smart TV is voice assistant support. Android TV users can find apps or browse websites through voice commands. Meanwhile, most Smart TV models don't come equipped with voice assistants. Hence, users will use the screen-sized keypad for navigation or search.
Performance
Smart TVs perform faster than Android TVs. Besides, it's pretty easier to navigate the Smart TV interface than Android TVs. However, Android smartphone users can easily adapt to the Android TV ecosystem.
Firmware updates
Most smart TVs don't automatically update their operating system whenever a new one becomes available. If your smart TV no longer supports modern apps, you can plug an Android TV box to enjoy Android platform features.
Android TV Vs. Smart TV – Which to choose?
A smart TV is often expensive though it doesn't match most features of Android TV. But you enjoy a more straightforward user interface with a smart TV, especially if you're new to the Smart TV world.
On the other hand, Android TV has a rich app library. Thus, users have more fantastic options when downloading apps. More so, Android TV provides regular firmware and applications updates.
So, which is better between Android TV and smart TV is dependent on your budget and needs. After considering their similarities, differences, and limitations, list your requirements and decide which device to pick.
Good luck as you make your home a hub of limitless entertainment.
https://iptv-setup.com/wp-content/uploads/2021/10/image_2021-10-21_211242.png
311
490
BlogAdmin
https://iptv-setup.com/wp-content/uploads/2022/08/LOGO-12.png
BlogAdmin
2021-10-21 20:23:47
2022-10-16 17:53:33
Android TV Vs Smart TV: Which is better?