Firestick is among the best IPTV streaming devices today. But without the apps, your Firestick is more like an ordinary TV. If you're looking for the best firestick apps that will turn your home into a theater, search no further.
Because of the Firestick's versatility, there are tons of apps for download; luckily, many are free. This article features the best firestick apps for streaming video content.
We tested these apps and found they're suitable for all Fire TV devices like Firestick, Fire TV, Fire Cube TV, etc.
Some of these apps are available for downloads in Amazon Store, but you can always side-load those found in other stores. We will provide links to installing most of these apps on your device.
Without any more challenges, let's head to the list of the top best firestick apps for IPTV and tech enthusiasts.
Best Firestick Streaming Apps for 2021

Downloader
If you want to install apps from unknown sources onto your Firestick devices, then use the downloader.
Compared to Google Play Store, the Amazon app store has a limited number of apps, so you will need the downloader to install your best IPTV streaming apps.
Installation and use of the downloader app are pretty simple. Type the URL or shortcode of the app on the downloader, select to download.
Downloader provides the platform to unlock the most significant capabilities of your Firestick device.
Visit the Amazon app store, search for 'Downloader app', download and install.
Applinked
Many were unhappy over the sudden exit of Filelinked, luckily, Applinked entered to fill the vacuum.
More than just a downloader, Applinked allows users to create codes within the app.
See our guide on FileLinked not working for more information on what happened to the app and its replacement.
Kodi
Kodi is a free media app that's downloadable on almost all devices. It runs smoothly on Firestick and Fire TV.
Kodi enables you to stream your favorite TV channels when paired with an IPTV Service Provider.
Kodi must be side-loaded on your firestick device since it's not available on the Amazon app store. As already mentioned, Kodi is one of the apps that lets you enjoy the best capabilities of your Firestick device.
Kodi's Add-Ons hosts millions of sports, movies, and music channels.
MX Player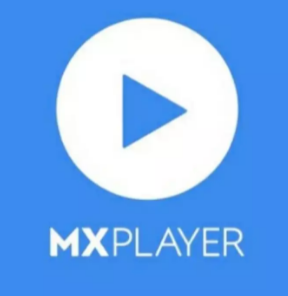 Install MX Player on your FireTV or Firestick device to enhance your streaming experience.
As a famous video player, MX player also supports IPTV services. It also easily integrates with other streaming apps.
MX Player works fast, which makes it excellent for eliminating buffering and improving video quality.
Tubi TV
Tubi TV offers a wide selection of movies, sports, and TV shows, which is why it's pretty popular among Firestick users. Besides, the app is available for downloads on the Amazon apps store, eliminating the need to side-load.
While Tubi TV offers tons of video content, be ready to endure the ads.
Users can also install Tubi TV on iPhone, Tablets, PCs, Android TV boxes, NVIDIA Shield, Roku.
VLC Player
VLC Player is among the few apps that run on nearly all devices, including Android TVs, smartphones, PCs, Tablets, etc.
As a reliable media player, VLC integrates smoothly with the streaming apps like XCIPTV player.
VLC offers many exceptional opportunities. It supports subtitles, video quality control, play speed, and much more.
VLC Player is also on our list of the best IPTV players for 2021 for Android devices.
Check our VLC installation guide and review.
Netflix
We can't exhaust the best firestick apps for 2021 without listing Netflix.
Currently, this app is taking over the entertainment and media streaming industry.
It has a huge fan base that spans all continents of the world.
Netflix features the latest movies, series, and TV shows.
With original video content, the entertainment options are nearly endless.
IPVanish
Download IPVanish from Amazon App store to enjoy a masked internet connection. IPVanish does not store your data nor expose your online activities to government or other organizations. After we tested several VPNs service providers, IPVanish is still the best VPN app for firestick users.
Enjoy fast internet speed and buffer-free streams. Besides, IPVanish allow you to stream from 5 devices simultaneously.
Use this coupon if you want to enjoy best money-savings with IPVansh
HBO Max

HBO Max is a streaming platform for live channels and Video On Demand content.
Install this app on Firestick to enjoy the latest Hollywood movies, series, documentaries, and other exclusive content.
Worth mentioning HBO Max is a paid service. But the content is worth the money.
Disney Plus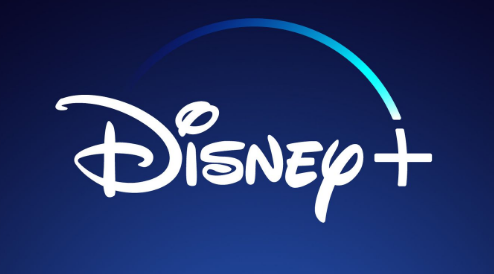 If you're familiar with Disney productions, get ready for another reel of thrills.
That said, Disney Plus is among the trending streaming services today, with tons of content for young and old alike.
Download the app on Amazon or Google Play Store to stream TV shows, movies, events, and more. Disney Plus can also be installed on Android Box, Apple TV, Roku, smartphones, tablets, etc.
YouTube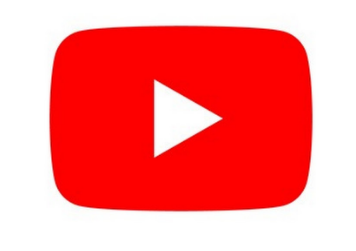 YouTube comes pre-installed on the latest Android phones. Perhaps, it's the most popular streaming app today. Since it's widely available, many tech lovers and young ones will attest to spending hours watching YouTube videos.
This social media streaming app boasts millions of free videos, and excitedly, it's not IP locked. That means users can watch from any device or location.
YouTube also allows users to create accessible video content for the platform. Besides movies, you can watch tech tutorials, news, product reviews, interviews, TV shows, etc.
Puffin TV Browser
If you're looking for the most user-friendly TV browser for Firestick devices, Puffin is at the top. Though we still have popular options like Chrome and Firefox, Puffin TV processes data at near lightning speeds.
Whether you want to watch videos, play music or browse the internet, Puffin TV seems to break the record. Overall, it works on all devices with the Android OS.
Remember, you might need an external keyboard to smoothen your typing speed when surfing the web.
XC IPTV Player
XCIPTV Player is fully compatible with Firestick, Fire TV, smart TVs, smartphones, and tablets. Though not available on the Amazon app store, you can side-load to install on Firestick.
XCIPTV combines the functionalities of EXO Player and VLC Player. It supports 4K content, live channel, VOD, catchup, EPG, parental control, recording, and much more. The app is free to use, but you must pair it with an IPTV service provider.
Channels play smoothly with excellent audio output.
If you want to use XC IPTV with Fame IPTV, the branded version is available for download.
Best Firetstick Apps FAQs
What is the best firestick app?
Top firestick apps are downloader, XCIPTV player, applinked, Kodi, YouTube, Netflix, and many more.
Are Firestick apps safe?
Yes. The best Firestick apps listed are tested and proven to be 100% safe. However, many of them are not available on the Amazon app store. Thus, users must jailbreak the firestick device to install.
Do I need VPN to stream videos on Firestick?
We recommend using VPN whenever streaming on Firestick or other devices because it hides your identity from individuals or the government that want to track your online activities.
After testing several VPN service providers, we recommend IPVanish on your firestick device because the apk is available on the Amazon app store, which makes it easier to download and install.
Find our IPVanish Coupon here.
https://iptv-setup.com/wp-content/uploads/2021/10/Best-Firestick-Apps-for-2021.png
600
820
BlogAdmin
https://iptv-setup.com/wp-content/uploads/2022/08/LOGO-12.png
BlogAdmin
2021-10-25 14:50:36
2022-10-16 17:53:15
Best Firestick Apps for 2021