IPTV, or Internet Protocol Television, has come a long way, though we still expect more advancements. It is a technology that allows you to stream live TV through an Internet Protocol Service. You can stream and watch many of your favorite movies, news, sports, documentaries, series, etc., as long as you have an IPTV subscription.
With the Internet Protocol Television in place, the world had gone past that era when you only had to rely on your satellite TV or Cable transmission to watch TV series or breaking news. You do not necessarily need to be at home to stream channels on IPTV. Your mobile android and iOS devices can stream live from anywhere.
The IPTV has both paid and free subscription service providers. So, you can choose from any subscription as much as your pocket size allows.
What if streaming movies, news, and other entertaining channels are your thing, but you cannot afford a paid IPTV subscription yet still desire to watch them?
Read my lips when I say you can access some Amazon IPTV channels for free. I know what comes to your mind will be where? Or, how is that possible? You can say hurray! Why? There is a way out.
We have put together 11 free Amazon IPTV Channels you can access from your devices. Feel free to check them out, and when you get value, do not forget to come back and give your review.
Best Amazon free IPTV channels
While you are excited about the prospect of watching free IPTV channels on your devices, note that most of them come with ads or commercial breaks at intervals. So, you should expect short interruptions during streaming. Check our free IPTV channels list below:
Necro IPTV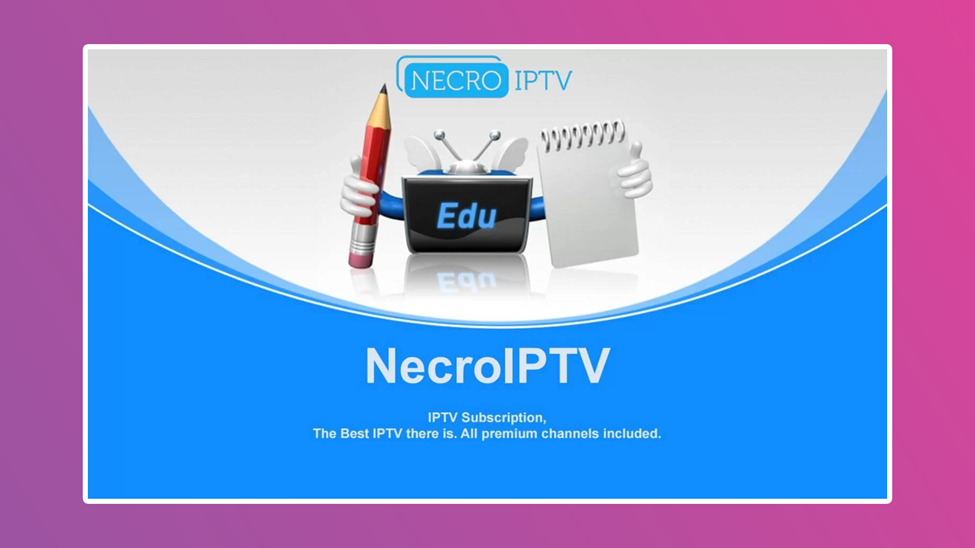 Necro gives you the liberty to watch your favorite TV show, series, and movies for free. You can connect to more than one streaming device.
Necro IPTV has over 20,000 channels that are EPG enabled, with a stable network. It is easy to set up and supports many other devices, including smart TVs, Androids, Fire TVs, and Apple TVs. You can enjoy additional features on Necro IPTV at a fraction of the cost.
If you are the person that loves more of your content in the English language, then you have to consider Necro IPTV as a sure bet. Necro provides parental settings for you to monitor and control what your kids view.
MORPHEUS IPTV
Morpheus is a fantastic IPTV service provider. It uses torrents to download and stream content. You can download, sync, and manage content from various streaming devices. It is also compatible with Amazon FireStick.
With hundreds of channels to stream from, you can enjoy watching movies, sports, series, breaking news, documentaries, and lots more.
KODI
Kodi is an IPTV service that allows you to watch a list of channels without stressing yourself too much. To download Kodi on your device, you must use the APK file method and the Downloader app. Another name for this is sideloading.
After downloading and installing the Kodi app through the APK Downloader, delete the APK file. Once you have installed Kodi, you can start streaming by choosing your favorite channel.
It is free to use, and you do not need any subscription. You can access Kodi through multiple devices at a time.
Smart IPTV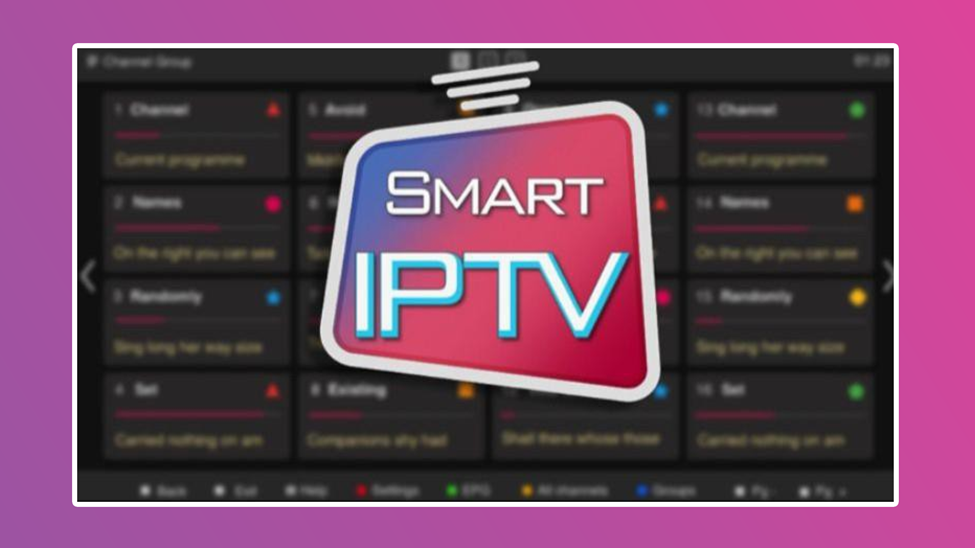 Although the Smart IPTV has been removed from the Amazon store, you can still sideload it on an Amazon device using the downloader and APK file. You can stream a lot of your favorite content in one place through the Smart TV
Peacock TV
Peacock TV is an IPTV streaming service provider powered by NBC, featuring original NBC movies, Live TV series, and TV shows. Peacock TV has a lot of unique on-demand content. Many viewers have made Peacock TV their favorite channel for every streaming need.
Although Peacock TV provides free services across all channels, you can get additional premium plus content for a little subscription fee.
Xumo TV
This IPTV provides a streaming guide of what is airing currently and what will stream next. It streams many exciting and interesting genres of contents as news, sports, movies, etc.
Xumo TV also gives you an option to list channels where you have more than 190 live channels that stream to your delight.
It works seamlessly and has unlimited free access on Amazon Firestick and Android devices. You can install Xumo on other devices like Windows, Mac, Linux, etc.
Pluto TV
Are you a lover of live streaming for sports channels, breaking news, live series, and other entertaining channels? Then Pluto TV is your best bet. Its service provides you with different content for a wide range of audiences. With more than 250 channels streaming free live content worldwide, Pluto TV gives access to on-demand TV shows, Movies, Sports, and lots more. Despite having multiple impressive features, Pluto TV App is still pretty easy to navigate.
You can find Pluto TV for Download on Amazon App Store through Fire TV or FireStick. It is also available on the Apple and Google Play stores for Androids, iOS, and other devices.
Some content on Pluto TV is restricted to a specific country. But if you use VPN, you can unblock and access those channels.
Live Net TV
Live Net TV is one of the best free IPTV applications. It has over 800 TV channels that stream favorite programs of varying languages and categories.
Live Net TV offers live programs ranging from Live TV shows, news, and sports to any form of entertainment. If you have younger children at home or are a cartoon lover, Live Net TV has your back.
Again, Live Net IPTV gives users the liberty to schedule their favorite upcoming programs so that they receive alerts when those programs begin to run.
In an event where you miss out on a show for whatever reason, you can save and watch them later on when you have the time.
The beautiful thing about Live Net TV is that it does not have ad interruptions during the stream. It also provides regular updates on content, free external players support, and Chromecast support.
Airy TV
Airy TV comes with over 100 channels that you can easily access for free on Amazon FireStick and Android devices.
Airy TV allows you to stream on-demand content from around the world. You can stream live sports, music, kids' channels, comedy channels, and much more.
Although Airy TV is one of the best free IPTV Apps on Amazon, it still presents a few challenges as ad interruptions during streaming. It also features older content against newer ones.
Red Bull TV
If you are an entertainment enthusiast, the Red Bull TV app is your best application. It provides access to a warehouse of entertainment channels such as documentaries, adventure, sports, dance, music, etc. You can start streaming these channels once you create an account with them.
Red Bull TV application is available for download on Amazon and other devices like Android, iOS, and others.
Strix IPTV
Strix is a relatively new IPTV application that gives you access to a wide range of regularly updated news or entertainment content.
Since Strix is new to the world of IPTV, users need to apply caution when using it. This will require you to use a VPN: a service that allows you to stream content without being monitored. I advised you to use a VPN because we cannot verify the legality of the Strix stream source. Strix applications can be sideloaded using the APK file on Amazon FireStick and Android devices.
Conclusion
Our list of 11 best free Amazon IPTV Apps is not exhaustive, and we are not imposing our choice on you by this write-up. We only provide you with an awareness that there are genuinely free IPTV Apps on Amazon and other android devices.
We also cannot assure you of whether all Apps on this list stream legal content or are in any way violating copyright laws. VPN will help seal any tracking of your activities online and prevent Government and other regulatory authorities from monitoring your activities online. VPN will also help you stream content restricted to a particular country or region without being noticed.
Having said this, go ahead, go to the Amazon store, make your choice and enjoy live streams of your favorite content from any of the above free Amazon IPTV channels. We will be here to take your reviews and questions—cheers to an array of enjoyment and quality entertainment.
https://iptv-setup.com/wp-content/uploads/2022/08/image_2022-08-10_070949667.png
548
975
BlogAdmin
https://iptv-setup.com/wp-content/uploads/2022/08/LOGO-12.png
BlogAdmin
2022-08-10 06:39:13
2022-10-16 17:50:01
11 Best Free Amazon IPTV Channels