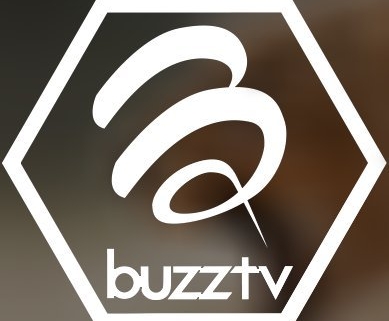 Internet streaming as provided by IPTV offers families the opportunity to enjoy limitless TV entertainment at a low cost. With IPTV, you can pay only for the channels you want to watch and can access the service from anywhere in the world. Sounds exciting? Not so fast, because you still need an IPTV box. Once connected to the internet and TV, an IPTV box allows you to play the downloaded content on your TV screen. But there are too many IPTV boxes on the market, making it challenging to buy a suitable model. But worry less, these IPTV box 2021 recommendations will help you to choose wisely.
Below are the top 5 IPTV boxes, but first, let's discuss how these boxes work.
What is an IPTV Box?
An IPTV Box is an electronic device that converts IPTV signals from the internet to a format displayable on television. In other words, the box allows your TV to connect and display content from a specific IPTV server.
Things to know when searching for the best IPTV Box 2021
Factors to bear in mind when buying an IPTV box include:
Brand
Device power
Memory or storage capacity
Price
Top 5 IPTV Box Options to Buy in 2021
Many are eager to go for established names, but the price is still the most significant factor to consider when buying the best IPTV boxes. For instance, you can pick a cheap IPTV box if you only want to use a few streaming apps. If you intend to record live TV programs or install many apps, go for a high-end box with a powerful processor and ample storage space.
Below are the top five IPTV box brands that vary in price, storage space, and power rating.
Amazon 4K FireStick
The Amazon 4K Fire TV Stick is has become a king in the industry due to its many fantastic features. It boasts a powerful and hi-speed processor to stream 4K content with zero buffering. If the internet connection is stable, you will enjoy great streaming,
Since ease of operation is critical, this box allows you to watch your favorite channels remotely with the Alexa voice command. It comes at a reasonable price, performs excellent, and packs 8Gb storage space.
Nvidia Pro
If you're looking for an IPTV box that is fast and provides top-notch picture quality, then it's best to check Nvidia Pro. Well, this is undoubtedly one of the most used TV boxes for Android TVs.
Nvidia Pro uses the Tegra X1+ chip to process 4K HDR content with excellent visual and sound quality. With 3/16 Gb memory space, there's enough capacity for installing multiple apps for streaming IPTV channels and games.
Though it comes at a price, the Nvidia Pro performs better for TV entertainment and games.
Buzz TV
A combination of robust hardware, powerful processor, and ample storage capacity enhances the Buzz TV box's stream performance. As an upgraded model, Buzz TV integrates anti-freeze technology for efficient streaming.
When it comes to customization of operation, the Buzz TV is simply the best. It boasts a pretty intuitive UI, thanks to the quick-access button that makes channel search easier. More than that, you can create shortcuts on the remote control to make it more comfortable to use.
Mag IPTV Box                      
Remember, we already mentioned the things to consider when searching for the best IPTV box to buy. Though the Mag IPTV Box may suit all your needs, it's a decent option for those on a budget.
Mag is excellent for people with 1080p screen resolution. So, you may not get the expected satisfaction if you want to stream 4k and HDR images. Channels or playlists load fast and don't buffer, thanks to its fast processor. It comes equipped with an internal antenna that connects quickly to routers and still provides a stable connection.
SuperBox S2 Pro IPTV Box
In comparison with the other 5 top IPTV box selections on this list, the SuperBox S2 Pro has the most user-friendly interface. It has a double antenna and Wi-Fi band that enhances its connection speed and stability.
An upgraded version of S1 Pro, the Super Box S2 features a playback function that allows you to watch previous events or TV shows even up to the last seven days. With that, there's zero need to worry if you miss a program.
SuperBox runs on Android 9.0; with its large memory, you can install regular IPTV streaming apps to watch popular TV shows and movies.
Wrap Up
IPTV boxes offer the most exciting way to watch high-resolution videos on your big screen. They come at different specs and prices, but you should choose per your budget and hardware needs. Ready to enjoy endless IPTV entertainment without worrying about buffering, frequent signal disruptions, poor picture, and sound quality? Please choose any of our IPTV boxes recommendations.
https://iptv-setup.com/wp-content/uploads/2021/05/buzztv.jpg
389
389
BlogAdmin
https://iptv-setup.com/wp-content/uploads/2022/08/LOGO-12.png
BlogAdmin
2021-09-26 20:26:07
2022-12-12 21:20:27
Top 5 IPTV BOX 2021