Are you looking for YouTube alternatives?
YouTube is one of the world's best and most popular video sites. But it has some limitations, such as the requirements of Gmail identity before protected videos are viewed. There's the issue of disabling the customer's account without the customer's notice.
Nowadays, many ads and guideline restrictions on YouTube make viewing more frustrating.
However, YouTube is not the only video-sharing platform. Other video-sharing sites also offer better monetization methods, content emphasis, graphic reach, etc.
Read on as we will bring you some of the best available YouTube alternatives.
VIMEO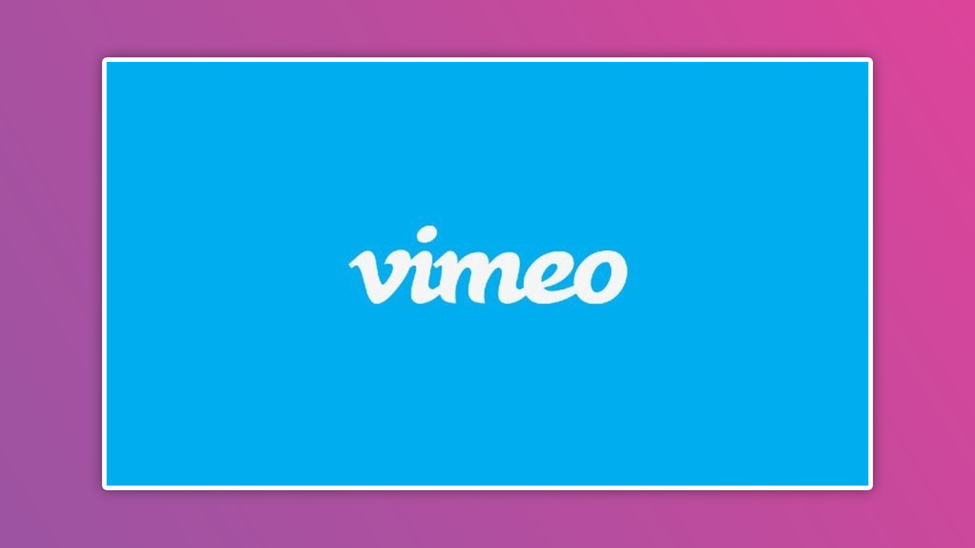 Vimeo isn't ideal for those looking for a platform to watch funny videos of cats and dogs. It is one of the best video platforms for creative minds. The sites let you customize your video player and use 4k ultra-HD to offer a higher video quality.
Among other exciting features, the Vimeo platform is free of annoying ads. It supports 4k uploads, which can significantly increase the earnings of content creators.
Vimeo has an audience of over 200 million, and the site is easy to use. It has a feature that aids in arranging videos by channel and category. This helps reach out quickly to more audiences than YouTube.
DTUBE
DTube has many similarities to YouTube, but different there are striking differences. It's a decentralized site that uses blockchain technology instead of central video hosting. The technological approach used in DTube allows users to share and store videos with less risk of a server outage.
Another good news about DTube is that it supports free speech. Content creators earn cryptocurrency for a successful video they upload. Meanwhile, viewers get cryptocurrency for liking and commenting on videos.
DTube has no censorship. Even so, you are sure of an audience of over 2 million active viewers monthly. The platform is ad-free. It regulates your products and services from competing with other people's ads.
CRACKLE
Sony Pictures Entertainment founded crackle. The the site is for viewers, not content creators. Crackle offers viewers the best YouTube alternative to watch full-length Hollywood videos and TV shows.
Unlike YouTube, Crackle doesn't charge viewers for some of its shows. Crackle lets you stream old videos that you may not find on YouTube. These videos are from established production companies like Funimation Films, Columbia Pictures, etc.
METACAFE
This is another video hosting platform that enables you to view trending videos. Metacafe is older than YouTube, and it comes with exciting features. It offers a content length no longer than 90seconds.
Metacafe doesn't have duplicate videos, which makes it a great YouTube alternative. Users can create a playlist, share, edit, and comment on videos. With about 12 million monthly subscribers, you can quickly gain subscribers. Videos are in categories of sports, entertainment, news, movies, etc.
VEVO
If you're a fan of old and trending musing videos, Vevo has you covered. The platform is mainly for music videos, making it the best YouTube alternative. You can find thousands of music videos.
Yet, you cannot upload your content on Vevo. Even so, it's the best platform for music lovers. Because Vevo showcases studio performances, concerts, behind the scene, interviews, etc.
TED
If you are looking for knowledge on technology, science, global issues, TED is the best platform for you. The platform offers more than 3600. The videos comes in different languages, including English, Spanish, etc.
TED has a unique feature that enables you to watch videos on specific durations. You can sort videos by number of views and date. The videos on TED are educative and entertaining so that you will get a better viewing experience.
DAILY MOTION
Daily Motion is becoming one of YouTube's most prominent competitors. It attracts more than 112 million monthly viewers. The site appeared in March 2005. It features uploaded videos from professionals and amateurs.
Daily Motion allows you to create an account and organize videos by topics. Once you can upload videos, no one will remove them. You can upload HD videos of 60min and 2GB long. The favorable video policies and fewer ads make the platform flexible for users. You can promote videos after reaching 1000views within 24 hours.
TWITCH
Twitch is a subsidiary of Amazon. It was for for gaming purposes. Meanwhile, it comes up here because it includes music, Tv series, and arts content. It has become the official streaming partner of the Miami ultra-music festival.
Moreover, Twitch allows users to upload their game plans interact with other players. Gamers can make money on Twitch through ads. Thus, it attracts more than 10 million viewers on its 6 million different channels.
UTREON
This is becoming one of the fast-growing YouTube alternatives for viewers. Your Utreon account can sync videos automatically from YouTube. Video monetization are through direct subscription where you keep 75% of the fees. Of course, that is the best deal in the industry.
Compared to other platforms, Utreon has fewer rules and regulations. Unlike YouTube, Videos on Utreon are not on genre restrictions. Another good news is that content creators will have more means of monetization. Because Utreon offers the best advertising strategy.
HULU
Hulu lets you watch TV programs and movies using your phone, TV, or laptop. The app allows users to create more than five profiles. Unlike YouTube, Hulu comes with no ads. It also allows users to download thousands of movies to watch offline.
IGTV
IGTV was for mobile users looking to upload videos at ease. It is among the best YouTube alternative because it allows the upload of lengthy clips of about 60 min.
You can start your channel by uploading videos from the web or app.
NETFLIX
Netflix is one of the best-rated YouTube alternatives where you can stream diverse movies. You can download titles and watch them anytime. It features original and high-quality videos.
Netflix provides ad-free content in different languages. The streaming giant allows you to create up to five profiles for one account.
FACEBOOK VIDEOS
Facebook video is a YouTube alternative where users can easily upload and watch favorite TV videos. Even so, videos on the platform are available in a variety of languages. You can share videos with others and save your favorite video links.
Facebook videos help content creators to earn from ads. The platform supports live streaming that can accommodate millions of viewers.
Summary
YouTube is the most popular platform in the industry. But other platforms can offer similar or better services than YouTube. These days, YouTube is becoming annoying with loads of ads and restrictions. The alternatives provide a smoother way to ease the frustration.
For content creators, choose the best platform for your niche. Again, one that helps showcase and monetize your brand.
https://iptv-setup.com/wp-content/uploads/2022/09/image_2022-09-30_141956390.png
548
975
BlogAdmin
https://iptv-setup.com/wp-content/uploads/2022/08/LOGO-12.png
BlogAdmin
2022-09-30 13:39:04
2022-10-16 17:38:35
YouTube Alternatives Better Than YouTube TV