Want to learn how to jailbreak your FiresStick?
Before you think of jailbreaking, you must have been aware of what a FireStick is. If you're hearing about FireStick for the first time, I'll tell you what a FireStick is.
Amazon FireStick is a popular streaming device that lets you stream content by turning your regular TV into a smart Tv. FireStick hosts diverse media streaming platforms such as YouTube, Netflix, Hulu, Amazon prime video, etc.
However, these packages do not come for free and are expensive. But with a jailbreak, you can have access to unlimited entertainment because it allows you to install Android TV apps on your FireStick. I know that sounds interesting, and you will love to know more about jailbreaking. Let's take you there.
What Is a FireStick Jailbreak? 
Don't panic because jailbreaking your FireStick is safe, quick, and accessible. Jailbreaking a FireStick removes the Amazon restrictions, allowing you to install third-party apps which was not included in the Amazon app store.
For users who want to enjoy streaming without restrictions jailbreaking is the solution. It will bring down the barrier that restricts you from unlimited entertainment without damaging your device.
Why Do I Need to Jailbreak My FireStick? 
Amazon FireStick lets you access some of the world's best streaming platforms. But many of these are not free, so you might want to switch to their alternatives. Unfortunately, you may not find many of your favorite apps on the Amazon Store.
Amazon may not easily allow you to use thousands of free third-party apps. So, you must jailbreak your FireStick to access apps that are not available on Amazon Store. Apart from granting you access to unlimited low-cost streaming platforms, another good reason for jailbreaking is your privacy.
Your device is being monitored, and data is being reported to Amazon. But when you jailbreak your FireStick, there will be few restrictions to keep Amazon from monitoring your activities.
Is Jailbreaking a FireStick Legal and Safe? 
Jailbreaking is 100% legal. You don't need technical expertise because it does not require rooting your device's operating system or manipulating any file. Amazon allows you to download and streamline these third-party apps. So, your warranty is intact.
However, third-party apps grant access to restricted content. But streamlining pirated content may go against the law, and your ISP may cancel your internet usage due to copyright streaming. So, I suggest you only view the content available in the public domain.
How Do I Jailbreak My FireStick? 
Jailbreaking the Amazon FireStick is not as challenging as people may think. It's about facilitating your application to download apps outside the Amazon app store. Before starting jailbreaking, you should install the Downloader App from the Amazon store.
All that is required for jailbreaking is your FireStick, internet connection, and remote. Below are the steps to guide you.
Step1. Enable Unknown Source 
Enabling the unknown source will allow you to download apps outside the Amazon store. All you have to do is:
Open the setting menu on your FireStick.
Choose my Fire TV.                     
Select Developer Options.
Then select the app from an unknown source (for those sideloading on Andriod device, try and enable the ADB debugging option).
Next, select turn on to activate an unknown source.
Click Downloader and turn it on.
Press back and go to the setting window.
Open preference.             
Click on privacy settings.   
Turn off Device Usage Data and Collect App Usage Data.
Go back, enter data monitoring and turn it off.
Very simple. Now you are free to load and install your favorite APK app files.
Step 2. Install Downloader App 
After enabling the Apk installation, you can now get the Downloader free from the Amazon store. This will enable you to download your preferred Apk app files.
Below are the guidelines for finding the Downloader App.
Go to your FireStick TV home screen.
Access the search option from Find, then type Downloader.
Click on the Downloader for installation.
Wait for the download and installation.
Click open to launch the app.
After downloading the app, on the first screen, you will be asked to allow the app to access your file, select Allow.
Now that you have downloaded and installed your Downloader App go ahead and sideload your favorite streaming apps. FAME IPTV is one of the most recommended apps for installation after a jailbreak. Be sure to have a reliable internet connection and VPN to derive maximum pleasure and satisfaction.
Why You Need a VPN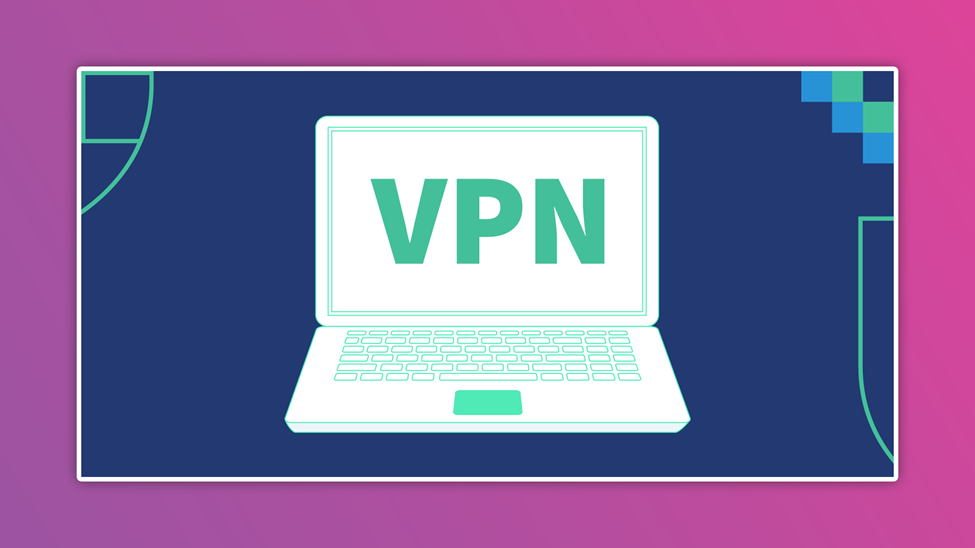 Below are the reasons to start using a VPN
The Virtual Private Network (VPN) can mask your IP address so that no one can track your online activities.
The VPN will grant you access to stream contents in restricted regions.
VPN prevents your internet from being slow due to traffic
With VPN, you can remain anonymous online.
Other Outstanding Jailbreaking Apks
Apart from Kodi, you can install the following streaming platforms and enjoy lots of Movies, Tv shows, Sports, etc.
Kodi
Peacock TV
Cinema HD
Live Net TV
Mobdro
TVZion
TeaTV
Frequently Asked Questions
What can I watch after jailbreaking my FireStick? 
As long as you download and install your preferred apps, you can watch anything you want because there are no restrictions on what you can watch. But I advise you to avoid streaming copyrighted content except using a reputable VPN.
What is the cost of jailbreaking my Amazon FireStick? 
Jailbreaking your FireStick is free. You only need an internet connection to enjoy unlimited live streaming.
Would I lose my Amazon warrantee after jailbreaking my FireStick? 
No. You won't lose your warranty. Jailbreaking doesn't change the software or hardware of your FireStick. All you are doing is installing a third-party app that is not available on the Amazon store.
Should I buy an already jailbroken Fire Stick?
Why buy a FireStick which was already jailbroken when jailbreaking is free and simple? Hence, it's best to buy a new FireStick and jailbreak yourself. There is no guarantee that those who sold the pre-jailbreaking FireStick have not tampered with your hardware and software.
Conclusion 
Now you are blessed with the knowledge of how to jailbreak a FireStick. It is not hard to do. Follow the instructions above carefully because jailbreaking is easy, tested, and trusted. After achieving a successful jailbreaking, you can now enjoy different third-party apps, and Amazon won't be able to monitor your activities.
https://iptv-setup.com/wp-content/uploads/2022/09/image_2022-09-30_155915932.png
548
975
BlogAdmin
https://iptv-setup.com/wp-content/uploads/2022/08/LOGO-12.png
BlogAdmin
2022-09-30 16:00:22
2022-10-16 17:37:04
How to Jailbreak Your FireStick