Do you want to become an IPTV Reseller? If so, you're in the right place. This article will explain how to create user accounts with the Xtream reseller panel.
A lot of people are talking about IPTV today. That's because it is a cost-effective alternative to cable TV. IPTV enables you to stream many channels at a fraction of the price you pay for cable TV service.
Besides offering fantastic entertainment options, you can earn a good income as an IPTV reseller. Almost all IPTV service providers offer reseller subscription programs through customized panels. Part of your success starts with finding the right IPTV reseller panel service provider to help you manage customers. When talking about the best IPTV reseller panel, Xtream tops the list. We'll soon find out why it's so.
But many new IPTV resellers have a limited idea of how to use the Xtream reseller panel. If you're in that category, we're here to help. Today, we'll discuss the Xtream Reseller Panel and how it works for admin and resellers.
What is the Xtream Reseller Panel 
The Xtream reseller panel is a secure online portal that enables IPTV service providers and resellers to manage their VOD service and user database. It makes you the service owner, so you have complete control over your users.
What you can do with Xtream Reseller Panel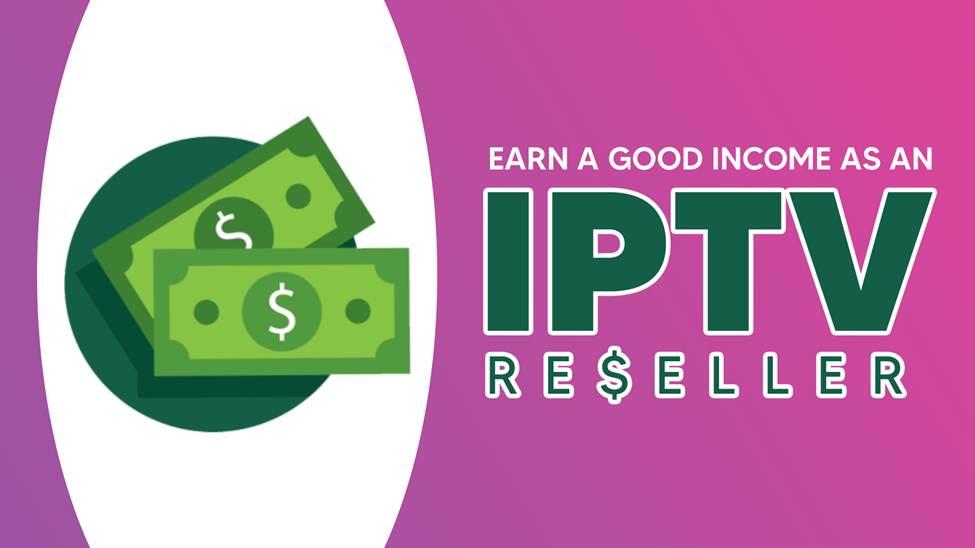 With the Xtream panel, you can:
Create trial accounts
Add/delete users
Extend user accounts
Edit user password
Choose bouquets and channel categories
Customize VOD format, bit rate, buffer size, and picture quality
Create packages for resellers per user demand
The above makes Xtream a top player in the IPTV reseller panel industry.
How to use Xtream Reseller IPTV Panel 
The Xtream reseller IPTV Panel is one of the easiest to use. Visit the Xtream reseller page to register for the panel service and get the login credentials. When you open the login page, enter your username and password to access your account.
Once you log in, the Xtream UI dashboard appears for you to explore its features.
Getting started with the Xtream Reseller Panel dashboard
The dashboard is the first page you see after logging into the Xtream Reseller Panel. It displays information about the account, including the latest added movies and series. On the top are sections allowing you to monitor your account's recent activities.
The section in gray at the far right shows the number of unused credits (These colors may not appear as described here). Next, the section in purple indicates the total active accounts. Green is called online users, which shows the number of connected users. Blue lets you see the number of connections to the server. For instance, using one account on two devices will show one online user and two open connections. The plan you purchase determines the number of connections for the users. Check our section on how the reseller credit works to understand better.
Now, let's see what's available on the menu above the panel.

Going over the menu, you can find Users, Resellers, Support, Apps, and Manuals. By clicking on Users, you can generate a trial account, add a new user, manage users' accounts, and manage MAG and Enigma devices.
How do you generate a trial account on the Xtream Reseller Panel?
Before you create a customer account, check the credit to ensure it can pay for the services. You cannot create new accounts with zero credit. Our IPTV service also offers a trial account, so follow these steps to create one.
Move your cursor to the Users menu
Click Generate Trial
On the screen, type the username and password
Hit on Next
On the next screen, you will find the number of channels
Click on Purchase to generate the trial account
Now you have an active trial accounYou can extend the trial account to convert it to a paid account. Besides, one reseller can only create ten trial accounts at a time. After exhausting your quota of a trial account, you must delete at least one trial account to add another.
How do you extend your user account on the Xtream Reseller Panel?
You can extend a package when users want better services or continue streaming after their trial account expires. Here's how to upgrade a user account:
Go to Users
Scroll to User Lines
Click on Manage Users
Now, you will find the list of users on your account
Click on the username of the account you want to edit
On the edit screen, scroll to Extend Package
Choose the Package you want to assign to the user
Click on Next
Tap on Purchase to complete the process
How to create a paid user account on the Xtream Reseller Panel
If your IPTV service doesn't offer a free trial, you can follow these steps to create a paid user account.
Hover on Users
Move to User Lines
Hit Add Users
Type the Username and Password
After that, go to Package to see the available connections
Choose the one that the user paid for
Tap on Next
Click on Purchase to complete the process
Congratulations, you have added a new user
It's time to glance at your list of new users
So, move Users, User Lines, then Manage Users to view and action each user account
How to delete the user account on Xtream reseller panel
 If your customer refuses to continue the service, you can disable or delete their account. Learn how to remove the user account below:
Login to your dashboard
Move to Users
Hover on User Lines
Click on Manage Users
Find the user you want to disable or delete. If you have a long list of users, use the search button
Move to the Action section on the right
Press the X icon to delete or O to disable a user
After learning about the Xtream Reseller Panel features and how to use them, let's see how the reseller credits work.
How the Reseller Credits work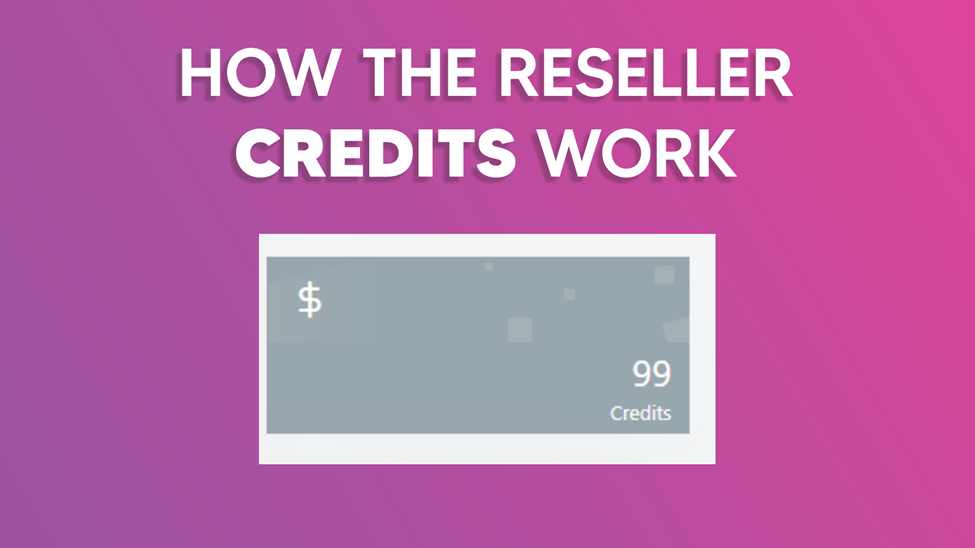 As we've discussed the features of the Xtream reseller panel, it's time to learn how the IPTV reseller credit works. Remember, you purchase the credits from your IPTV service provider and resell them to your customers. You cannot resell IPTV nor generate user accounts if you have no credit.
URSA IPTV offers one of the most flexible reseller programs today. For example, 1 month, 1 connection costs 1 credit and 3 months, 1 connection for 3 credits. URSA IPTV reseller credit plan starts at $300 for 100 credits. That means you pay $3.0 for 1 credit. That's a reasonable price because you can customize the price to increase your income.
Bottom Line
Xtream reseller panel offers IPTV admin and resellers a seamless way to manage their users. It enables resellers to monitor users' activities, create trial accounts, add new users, extend user accounts, and disable unused accounts. You can earn cool bucks as an IPTV reseller if you use a reseller panel provider that prioritizes customer satisfaction.
https://iptv-setup.com/wp-content/uploads/2022/08/image_2022-08-14_225518714.png
548
975
BlogAdmin
https://iptv-setup.com/wp-content/uploads/2022/08/LOGO-12.png
BlogAdmin
2022-08-14 23:05:27
2022-10-16 17:47:01
Xtream Reseller Panel Guide