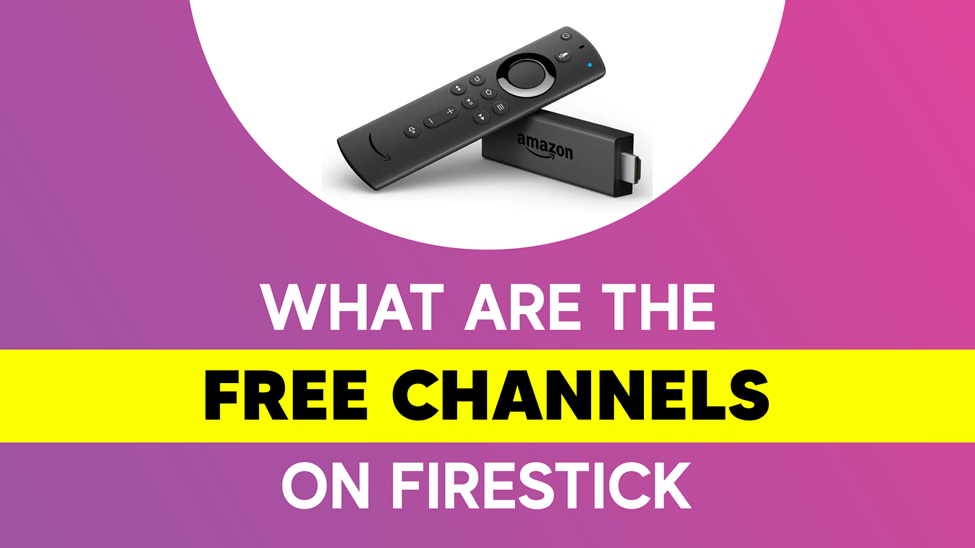 Do you want to know what channels are free on Firestick? If you're on a budget but looking for better entertainment options, Firestick has something excellent. There are several channels you can watch on Firestick without spending a dime.
We'll outline these channels and categorize them into sports, movies, and educational for your convenience. Worth mentioning that these channels feature in-app purchases. You can opt for premium versions of the app if you have no issue with ads.
So, go through the list below to find the zero-money Firestick channels you want.
What Channels to Watch Free on Amazon Fire TV and Firestick
Compared to cable TV, IPTV provides a more affordable option for watching TV channels. Meanwhile, Amazon Firestick removes the burden of paying to enjoy your preferred TV channels.
Though the paid options are better in content quality, the free channels enable you to save money. So, let's start with the best free sports channels on Firestick.
Best Sports Firestick Free Channels
If you're a lover of sport, you don't have to spend huge bucks to watch your favorite football team and tournaments. Check the list of free sports channels to install on your Firestick.
ESPN
Despite its popularity, ESPN is available for free on Firestick. It gives you access to ESPN 2, ESPN 3, ESPNews, and many others. Nevertheless, there are features you can only access after you paid.
CBS Sports
CBS Sports allows you to stream many sports tournaments at zero cost. Luckily, you don't need to spend a dime to download and use this app. The channel covers NFL, MLB, College Football, and more. You can enjoy game highlights, recaps, and other fantastic programs.
NHL 
NHL is a must-have for anyone who is a fan of Hockey. It takes you to the world of the latest Hockey tournaments. As expected, it costs nothing to install the channel on your Firestick. You can stream live sports events and game highlights.
Fox Sports
What makes Fox Sports unique is that it covers several matches and tournaments. It enables you to watch highlights of your favorite sports and interviews for free. After installing the app, you can access NASCAR, NCAA, NFL, Soccer, MLB, and more. Like ESPN, you need to upgrade to access specific features.
Other free sports channels on Firestick that can make your streaming experience better include:
Fox Sports Go
DAZN
FUBO TV
UFC
MLB
Best Firestick Free Movies and TV Channels
Firestick also offers you a chance to watch free movies. Below is a compilation of channels to download and watch movies for free.
Popcornflix 
Download Popcornflix on your Firestick to enjoy blockbuster movies and series. After installation, it takes only a few seconds to sign up and start streaming. Though this channel offers spectacular entertainment, the ads can be annoying.
Crackle 
Crackle is one of the few TV channels that belong to Sony Entertainment. It has a rich database of movies, series, and TV shows. While it boasts several original contents, you can log into your Crackle account from different devices. The app is easy to use, and the stream quality is fantastic.
TUBI TV
TUBI TV enables access to many TV shows and VODs in HD quality. You can search the app for any movie of your choice. However, you may not find the latest content. Of course, that shouldn't be a big issue since the app is free.
Other free TV shows and movie channels to watch on Firestick are:
A&E
Pluto TV
YouTube
Fox Now
Xumo TV
Best Firestick Free Educational Channels to Watch
Besides entertainment, Firestick can arm you with the tools required to upgrade your knowledge. It has a lot of free educational channels for kids, adults, and seniors. Whenever you want to learn something new on the big screen, download any of these apps below.
TED TV
TED TV is one of the most educative channels today. It takes only a few clicks to download the app on your Firestick. You can get Ted Talk videos through search or the app's suggestion feature. Like most apps on this list, TED TV is free.
NASA 
NASA is one of the few organizations in the world with a keen interest in space exploration. You can learn about space through their video content and publications. If you want to upgrade your knowledge about the outside world, download the NASA app on your Firestick. Get entertained with NASA'S on-demand videos and images.
Hoopla 
Once downloaded to your Firestick, the app gives you access to educational content like ebooks, videos, and audiobooks. Apart from being an educational channel, Hoopla is a place for movies, music, TV shows, and more. Hoopla is a fantastic choice for mind-blowing entertainment.
Kanopy 
Kanapy is one of the few places you will find exciting documentaries. You can stream educational videos and high-quality Indian movies. Meanwhile, you need to subscribe to enjoy the app's full features.
PBS 
PBS offers access to scientific content and other educational videos. You can enter your location to stream content specific to your region. PBS promises lots of entertainment though you may need to upgrade to the paid version for more.
Best Firestick Free News Channels to Watch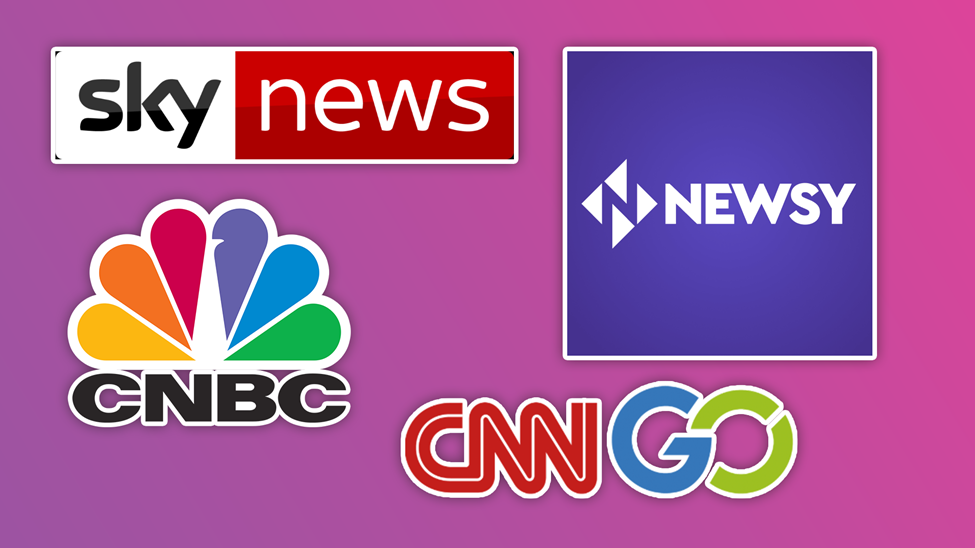 You can download free news channels on Firestick to learn about the latest world events. You don't need to sign up to access most of these channels. Check our list of the best free news channels for Firestick.
NewsON
NewsON allows you to stream the latest news at no cost. It features over 170 news channels located in the US. With NewsON, you no longer need a cable TV or subscription to watch news content.
ABC News 
ABC News should come to mind if you want to see news highlights. The app focuses on short news and a host of other exciting programs.
CBS News 
CBS News brings local and international news to your screen. Besides news streams, the app focuses on crime, politics, health, and entertainment. It lets you select your preferred news category and works without requiring a subscription.
Al Jazeera 
Al Jazeera is a primary news channel that covers every continent of the globe. The app broadcasts in the top languages of the world. Meanwhile, the English version shows documentaries, interviews, live TV, etc. Like CBS News, you don't need a subscription or signup to use the app.
BBC News
BBC News is one of the oldest and most visited news websites today. Like other news channels on this list, it's available for free on Firestick. The BBC app allows you to access full-length TV shows, news, interviews, and documentaries.
Other fantastic free Firestick news channels include:
CNN Go
Sky News
CNBC TV
Newsy TV
Last Words
Now that you know what channels are free to watch on a Firestick go ahead and download them. You can search these apps on Amazon Store. Moreover, choosing them per category can make the search process more manageable. Get free channels on your Firestick for fantastic entertainment.
Frequently Asked Questions
Can I stream Amazon Prime Video without a subscription?
Amazon Prime is a paid channel for Firestick and Fire TV users. You must subscribe to access their exclusive features and content.
Is Netflix free with a Firestick?
Netflix is a paid streaming service, so it's not free with a Firestick. You need to sign up with your credentials to watch.
Are there free local channels on Amazon Firestick?
You can download local channels and watch them for free on Firestick. Make sure you use a VPN if there are restrictions on specific media-houses in your region.
Are all the channels free on Firestick?
Not all channels available on Firestick are free. You may not pay to download some apps. But you will need an active subscription to maintain them.
https://iptv-setup.com/wp-content/uploads/2022/09/image_2022-09-20_152534009.png
548
975
BlogAdmin
https://iptv-setup.com/wp-content/uploads/2022/08/LOGO-12.png
BlogAdmin
2022-09-20 15:15:11
2022-10-16 17:46:42
What Firestick Free Channels to Watch